Toward a Science of Consciousness 2012
Loews Ventana Canyon Resort
2 Pranahuti Aided Meditation Pre-Conference Workshops (4 hours each)
Monday, April 9, 2012 - 9:00 am - 1:00 pm or,
Tuesday, April 10, 2012 - 9:00 am - 1:00 pm
Consciousness Transformation through Pranahuti Aided Meditation -
An Experiential Workshop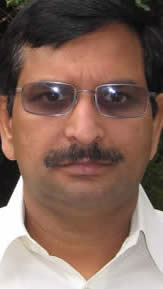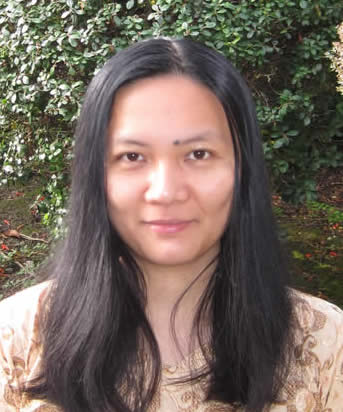 Sastry Bhamidipati Wendy Zeng
Pranahuti Aided Meditation (PAM) is a system of practice that aims to help individuals evolve to the highest stage of consciousness in a speedy manner with the help of Pranahuti (Yogic Transmission). The result or benefits is a person's total transformation of consciousness, all round moderation and balance in life.
The word Prana means life or Life Force. It is in fact in the form of thought power in humans. Ahuti means offering. Pranahuti is the transmission of Life Force or Primal Thought using subtle suggestions with its corresponding spiritual conditions. It is transmitted from heart to heart by a capable person to a willing a seeker for the sole purpose of his/her spiritual uplift. This acts as a catalyst in lifting and transforming individual mind and makes the task of individual transformation easier. The direct, unmediated infusion of the Primal/Universal Consciousness is made possible only through this process. When the experience of Universal Consciousness percolates into one's being, the person starts to feel his/her ground reality and starts being what he/she is in essence. Continuous and regular in-pour of the Life Force, accompanied by individual's prescribed practice, helps a seeker to 1) purify his/her consciousness, 2) rise up to subtler and subtler level of thought (i.e. five stages of super-consciousness) till the last rung, which is perfect peace and (dynamic) balance. This system of rajayoga is claimed to be the natural method of attaining this Highest Vision and experience of Reality.
Though super-sensory in nature, the original Prana could be experienced by any one who seeks it with an open mind as research studies have shown. The experiences have been described in the following ways: happiness, balanced condition akin to tranquility, freedom, aspiration, vibration in the body indicating life activity or impulse (Elan Vital).
General outline of the workshop is as the following:
Introduction to the system of PAM
Meditation Technique
Special meditational practices on two psychic points for mind control and regulation
Concept of Pranahuti
Holistic way of living for realization of our cosmic inter-dependency
A road map of stages of progress up to the highest stage of super-consciousness
Experiential guided meditation with Pranahuti offered (30 min)
The goal of the workshop is to make participants aware of the possibilities of leading a balanced holistic life such that one could achieve the highest level of super-conscious stage fulfilling all responsibilities. Every participant in the workshop gets a first hand experience of the unique Pranahuti or the transmission of Divine Grace or Pure Consciousness.
Sastry Bhamidipati Ph.D, is a research associate of Imperience, Centre for Research and Training in Pranahuti Aided Meditation (PAM). He has studied and practiced PAM for over 17 years and dealt with various subjects in this field of raja yoga (meditation). Since 2000, he has been responsible for coordinating the monthly PAM training program in the San Francisco Bay Area, California. Prior to coming to this practice, he had 12 years of experience in traditional eastern meditation practices. He received his Ph.D. in Material Science Engineering from the Indian Institute of Technology (IIT) and was a faculty member of a university for eight years in India prior to coming to the U.S. He is currently an adjunct faculty in California Institute of Integral Studies (CIIS) teaching a graduate research course on Pranahuti Aided Meditation.
Wendy Zeng, M.S., Ph.D candidate, has practiced Pranahuti Aided Meditation (PAM) for over five years. She has been involved in the PAM Training Program in the Bay Area since mid-2009. She received her B.S. in Industrial Engineering and Operations Research from Columbia University in 2001 and M.S. from University of California, Berkeley in 2003. She is currently a Ph.D student in the East West Psychology department at California Institute of Integral Studies (CIIS). Her area of research interest is on experiences of non-ordinary states triggered by Pranahuti (yogic transmission), consciousness transformation resulted from such experiences, and the dynamic movement from ordinary states of consciousness to several stages of super-consciousness through the PAM practice.
---
Additional 1 hour Sessions - no charge
Facilitators: Sastry Bhamidipati, Wendy Zeng
Wednesday April 11 7:45 - 8:45 AM morning
Thursday, April 12 7:45 - 8:45 AM morning
Friday, April 13 7:45 - 8:45 AM morning
Location: Santa Rita