TSC 2010 Art-Technology Installation
CONSCIOUSNESS UNDER THE SCOPE
BIOSCAPES® - National Tour Exhibit
APRIL 12-17, 2010
Toward a Science of Consciousness Conference, TCC
Tucson Convention Center, Tucson
APRIL 30 - May 30, 2010
ARIZONA HEALTH SCIENCES LIBRARY, University Medical Center, UMC, Tucson
The Center for Consciousness Studies (CCS) and the Arizona Health Sciences Library (AHSL) are pleased to announce that they will host the international traveling exhibit tour of outstanding selections of images and videos from the Olympus BioScapes, Digital Imaging Competition®
Now in its seventh year, the Olympus BioScapes® has sponsored a dynamic international photo competition that honors extraordinary microscope images of life science specimens captured through light microscopes, using any magnification, any illumination technique and any brand of equipment. Many of this year's winning images reflect the latest advances in neuroscience, cell biology, botany, zoology, and other sciences. Others reflect a never-ending fascination with the influence of science in everyday life, including surprising views of fossils, jellyfish, spiders, flowers, mosquitoes, and dinosaur bones.
The first stop for the Tucson Tour is The Toward a Science of Consciousness Conference hosted by the Center for Consciousness Studies (April 12-17, 2010 at the Tucson Convention Center). In addition to displaying images of the 2009 BioScapes winners' tour, the Center for Consciousness Studies is preparing a looped video presentation to show at the Art & Technology Exhibit during the conference week. The video presentation will focus on images related to the TSC Conference themes (consciousness, awareness, brain, neuron, glia). Dr. Stuart Hameroff (UMC-Anesthesiology) and Director of the Center for Consciousness Studies will speak at the opening of the AHSL exhibit.
Following the Tucson TSC 2010 Conference, the Tucson display tour and video presentation will be hosted by the Arizona Health Sciences Library, UMC, University Medical Center for a two-month display.
Tucson artist Lucia Grossberger Morales is coordinating the images for the Conference installation.
In 2009, the Bioscapes competition received nearly 2000 entries that came from 62 countries. Top prize is $5,000 worth of Olympus equipment.
We hope to see next year's entries from UA and UMC!
The Tucson Bioscapes Installation / Consciousness Under the Scope
Project Initiator and Coordinator: Arlene ' Abi' Behar-Montefiore
Designed and Edited: Lucia Grossberger Morales
NATIONAL TOUR EXHIBIT - BIOSCAPES®
2009 Winner Image of Flea Showing "Crown of Thorns" on Exoskeleton Wins Worldwide Olympus BioScapes Photo Competition
Dr. Jan Michels, a zoologist at the Christian Albrecht University of Kiel, Germany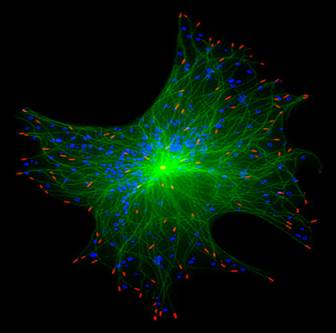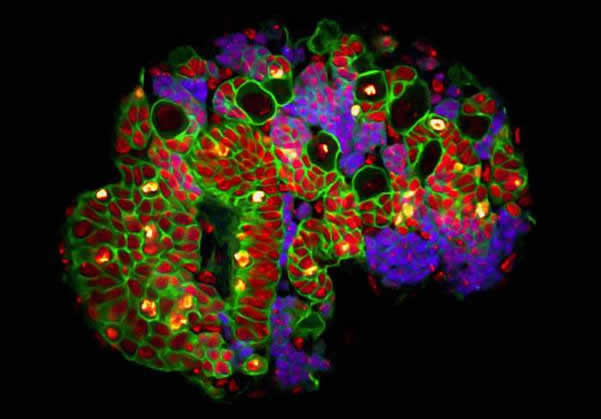 Contact Information:
Abi Montefiore (520) 621-9317 center@u.arizona.edu
Manager, Center for Consciousness Studies, University of Arizona
Jeanette Ryan (520) 626-6143 JLR@AHSL.arizona.edu
Deputy Directory, Arizona Health Sciences Library, UMC, University of Arizona